We are thrilled to launch today the e-Learning Platform developed by the Erasmus+ INSIGHT project to train professional for a new profile: the Industrial Symbiosis Facilitator. This platform is the result of two years and a half of work of the INSIGHT project partners and has been examinated by more than 100 testers.

Upon registration, this exclusive e-learning course will give you access to the INSIGHT Joint Curriculum. Five interactive modules and their learning units will guide you through different topics such as new Circular Economy policies, step by step managerial approach to Industrial Symbiosis implementation, soft skills for Industrial Symbiosis, good practices at company, industrial park and country level,…
After following this course, you will:
Be equipped with the right skills and knowledge about Industrial Symbiosis from today and tomorrow;
Have access to new job opportunities;
Know how to boost businesses to adopt circular economy principles.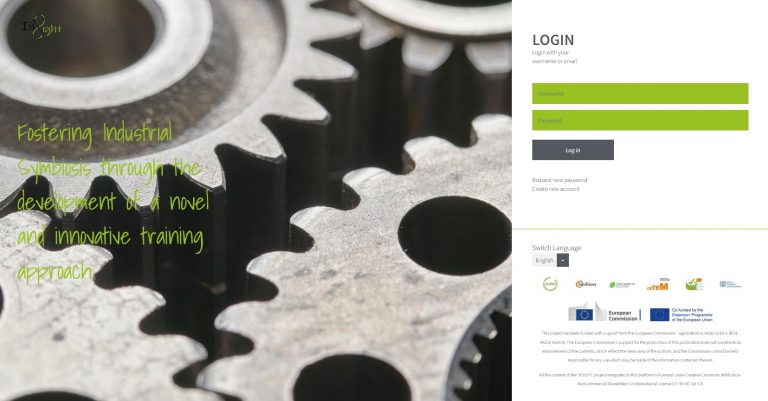 What can you look forward to?
Increase your knowledge, skills, and competences on Industrial Symbiosis by following the over 150 hours of studying time offered by the INSIGHT Training Course. You will not only discover the new profile of Industrial Symbiosis Facilitator but also gain access to:
Training material in 6 languages;
74 interactive resources such as games or videos;
5 learning modules, each featuring an introductory video;
A glossary of most-used terms on the topic;
Real cases of industrial symbiosis implementation
…and much more!