All organisations, public and private ones, must be active in the integration of the circular economy, as well as other sustainability principles in order to achieve a respectful and green society, environment and economy.
Along these lines, the Canadian government has organised various workshops on different topics to engage the intersection of public and private sector interests to achieve and accelerate circularity, Circular Innovation Council presents Circular Procurement Summit 2021, an official World Circular Economy Forum Side Event, 18-21 October 2021 and 15-18 November 2021.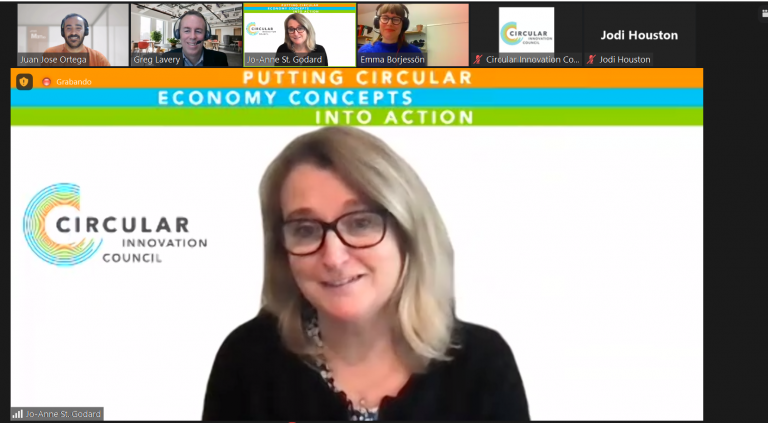 Specifically, on 18 November, in the framework of the sessions "Leveraging Procurement to influence markets", CETEM had the opportunity to participate as an expert in the discussion "Office and furniture supplies". 
Among the different actions to support the circular economy and procurement, CETEM had the opportunity to present the INSIGHT project to try to further increase the knowledge of different stakeholders, especially at international level.