Training and collaborative platform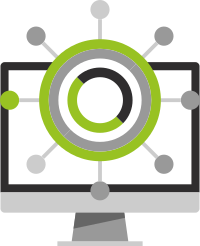 To feed the INSIGHT Joint Curriculum, the INSIGHT Consortium develop an e-learning platform (MOOC) to deploy all the necessary didactic material for the learning units created during the project, with more than 74 interactive resources such as games or videos; introductory videos, a glossary of most-used terms of the topic, etc.
The first version of the training material and the e-learning platform were tested from October to December 2021 with a success rate of registration of more than 120 users and a final implementation of more than 70 students. After this verification action, INSIGHT Consortium improved the training course as well as the platform and the official and final online training course is available since February 2022 in English and in French, Italian, Spanish, Slovenian and Romanian.
Upon registration, this exclusive e-learning course will give you access to five interactive modules and their learning units will guide you through different topics such as new Circular Economy policies, step by step managerial approach to Industrial Symbiosis implementation, soft skills for Industrial Symbiosis, good practices at company, industrial park and country level.
Do you want to access to the platform?