Blueprint for industrial symbiosis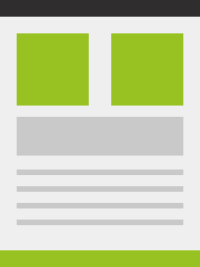 The INSIGHT Consortium vision projects into a future where Industrial Symbiosis (IS) is recognized as a key resource strategy and disseminated throughout Europe, to achieve a circular and regenerative economy. This vision could be realised through awareness raising, capacity building, financing and connecting stakeholders and by creating the right framework conditions. At the core of this vision, a network of IS Facilitators orchestrate the transition at local, regional, national and European levels.
In order to deliver solutions for the changing of linear production system to a circular one, the INSIGHT consortium has prepared a Blueprint. The Blueprint aims to provide specific recommendations on how to promote the application of Industrial Symbiosis and its facilitation to various stakeholders and provides a roadmap of how the organizations are expected to apply the Industrial Symbiosis principles focusing on the following five priorities:

The Blueprint proposes a set of recommendations at EU, national, regional, local, and company level,  intending to increase IS awareness across a diverse group of specialists and stakeholders, including ministries, regional and local authorities, industrial parks owners, SMEs, industries, academia, VET providers, business associations, development agencies.
This new framework for strategic cooperation between key stakeholders will stimulate investment and encourage the strategic use of EU and national funding opportunities. It will also enable further refinement of policy recommendations and guidance for other enabling factors and tools of circular economy. This should encourage national states, regions, cities, industry and business to formulate practical strategies that are aligned to local context, incentives, markets and mandates.
Do you agree with the INSIGHT Blueprint and want to support its priorities?
We invite you to sign the INSIGHT Memorandum of Understanding, through which organisations commit to using the levers at their disposal coherently to support the priorities of the INSIGHT Blueprint for Industrial Symbiosis and its facilitation.
Find all the details on the INSIGHT Memorandum of Understanding here.
More than 30 organisations signed the INSIGHT Memorandum of Understanding. Join them!