As the fourth vice-president and minister for Ecological Transition, Teresa Ribera, claimed, "we need a critical society that understands the environmental variable to build prosperity" and during the CONAMA2020 congress, CETEM and SYMBIOSI have attended numerous presentations in which the climate crisis and the protection of natural resources and people have been addressed.
Thanks to the success of the congress with more than 1200 participants, the Spanish partners of the INSIGHT project have been able to promote this Erasmus+ project, which also seeks to contribute to new business models that favour a viable and green future for companies.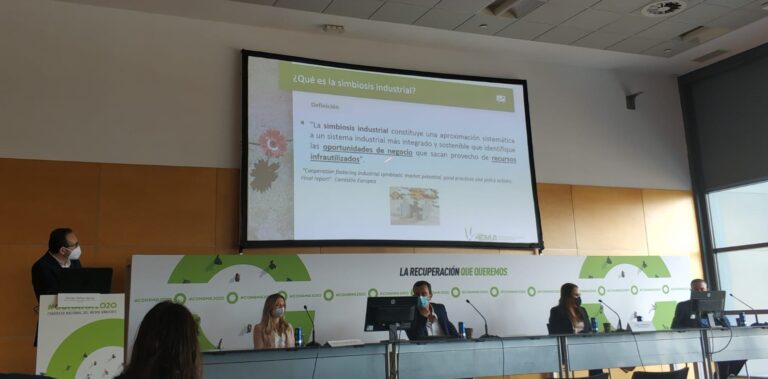 Specifically, during Tuesday 01st June, different specific presentations on industrial symbiosis were attended, where new interested parties could be attracted to the project. SYMBIOSI also had the opportunity to participate in a presentation of its Siner platform, which will also be included in the INSIGHT project training material available at the end of this year.