Join the European Commission and the CircLean team for a discussion on how to shape the future of Industrial Symbiosis in Europe.
Do you want to know more about the CircLean project? Meet the project team for an online meeting on Thursday 10/09/2020 from 2 p.m. to 3:30 p.m. CEST. During this event you will have the opportunity to learn and discuss about the CircLean network, its monitoring and reporting approach, tool and label.
You will also learn :
Who is already in the CircLean network?
How can you get involved?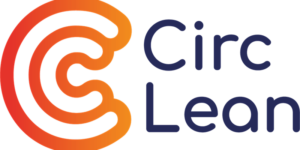 CircLean aims to address the challenge faced by Industrial Symbiosis (IS) related to the lack of impact evidence base and recognition. To do so, the project will set up a network of industries, public authorities and industry associations to reflect on:
Creating and piloting a common methodology to measure and report on resource exchange and benefits from symbiotic exchanges
Developing an online tool for assessment, matchmaking and evidence gathering to support industrial symbiosis transactions
Establishing the common methodology as a voluntary protocol and launching a CircLean Label to accredit members that comply with it.
More on the project on https://circlean-symbiosis.eu/