Title of the online event : "How VET can help the circular transition" 
The purpose of the event organized in the VET Week framework was to promote VET courses developed within Strategic Partnerships Erasmus+ projects aiming at the development of new training content relevant for the circular transition and of the opportunities to apply in practical projects/real life workplace situations. Three organisations : the National Centre for Sustainable Production and Consumption, the Chamber of Commerce Industry and Agriculture and the Western University of Timisoara joined forces and presented their projects, INSIGHT, EduZWaCE, TeachSus and CE Beacon to the Romanian target groups.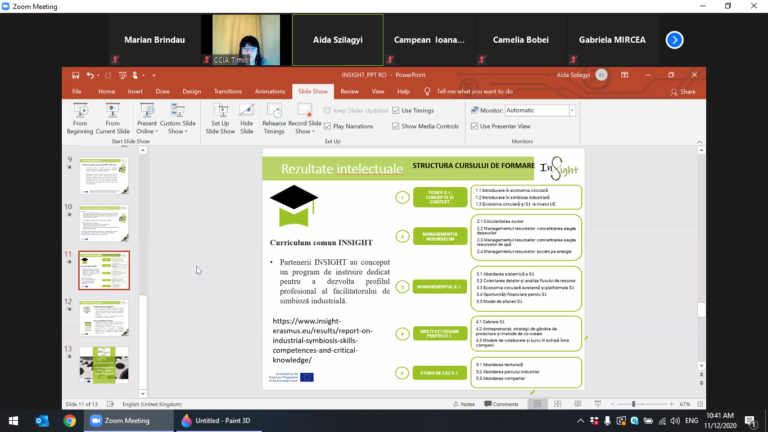 What has emerged is that skills and competences for circular, green transition are becoming extremely important. VET programs could contribute to fill the gap in education dealing with new concepts in sustainability and create a bridge between the world of education, academia and business, by improving the relevance of education and training for the labour market needs, in the given context of circular economy.