"Sustainability is a pillar action for the country's development. Through the circular economy, companies contribute not only to respect for the environment but also to build an open and inclusive society. We are committed to achieving this goal, which means not stealing resources from future generations". 
This is what the Confindustria's Past President Vincenzo Boccia said, launching in 2018 the first Confindustria's national competition dedicated to Circular Economy. This year, the DAL MASO GROUP company is the winner of the "Best Performer of the Circular Economy" award, in the SMEs of the Ecological Services category. The waste services company DAL MASO GROUP works in Vicenza province (Veneto Region), where one of the most important tanning sectors is active. Until a few years ago, the waste salt used for the conservation of hides and skins was difficult to manage: the waste in question could not be sent for recovery because of the impurities that characterized it, therefore the production companies were forced to send it to landfill. To overcome this long-standing problem, the owner of Dal Maso Group S.r.l, Agostino Dal Maso, built and patented a recovery plant able to remove impurities from the salt waste, thus obtaining an excellent ecological salt to be used in winter for road thawing.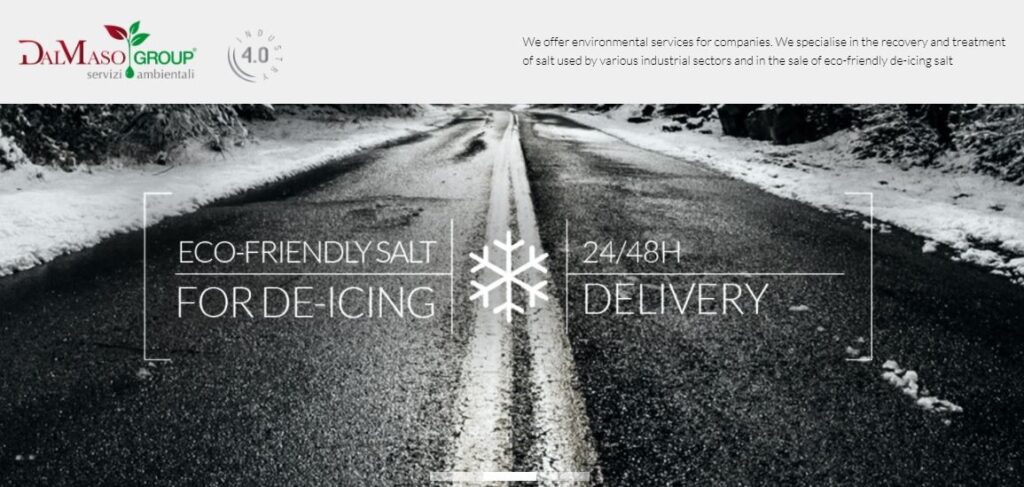 The treatment system consists of a thermal process at high temperatures and a screening system through which it is possible to remove all impurities, eliminate the dangerous bacterial load and obtain a sodium chloride purity close to 100%. Once treated, the waste comes out of the plant as the end of waste (EoW) and it is supplied to municipalities, provinces, etc. as thawing salt. The Dal Maso R&D sector is now interested in optimizing new treatment addressing salt coming from different production sectors: not only tanning but also the food, chemical industry, reducing the landfill disposal of this product, and putting it back into the economic circuit.

Confindustria will soon publish the announcement to run the new edition of the "Best Performer of the Circular Economy" award. SFC Sistemi Formativi Confindustria is involved in researching the Italian best performers, choosing among industry's and service's leaders engaged in the setting up of processes and products that are not only environmentally friendly but also able to engage new virtuous economic circuits. Do you already run an industrial symbiosis start-up and do you want to widespread your idea? Are you interested in contacting researchers and investors by participating in this initiative? Then do not forget to take a look at the Economia Circolare website.