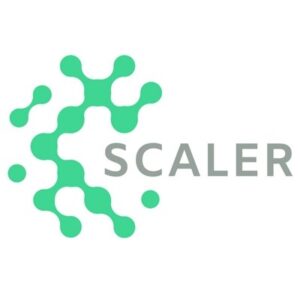 5 regional workshops on industrial resource sharing are taking place across Europe, organised by the SCALER project. The events will gather businesses, policy makers, financiers, academia and NGOs to work together on advancing the uptake of industrial symbiosis in Europe.
The workshops will be hosted in Paris, Cambridge, Lisbon, Lausanne and Ljubljana. Two of them have already been organised (Cambridge and Lisbon), while the remaining three will be carried out in March:
Ljubljana Workshop – 16 March 2020 (organised by EIT Climate-KIC)
Paris Workshop – 19 March 2020 (organised by Strane Innovation)
Lausanne Workshop – 24 March 2020 (organised by Quantis)
The SCALER project
The SCALER project (Scaling European Resources with Industrial Symbiosis) is an H2020 project (ID:768748) which finishes next April. Its main aim is to massively increase the implementation of industrial symbiosis, by developing mechanisms to retain the embedded value of European resources, thus enabling the circular economy to achieve higher resource efficiency through systemic innovations led by intensified industrial symbiosis initiatives and enhanced by cross-sectorial collaboration and, to support the development of a roadmap to improve the adoption of industrial symbiosis in the European process industry at regional/national/ European level. The project Consortium is made by 5 European organizations from 5 different countries.
Connection with INSIGHT Project?
The mechanisms of SCALER project to accelerate the journey towards efficient and quick implementation of Industrial Symbiosis has been to prepare several reports (i.e. Lesson learnt & Best practices; Pathways to increase Industrial Symbiosis or Technology database for synergy setups; etc.) for the involvement of different stakeholders of the industry. In the case of our project, INSIGHT, we will develop a new professional profile, the INDUSTRIAL SYMBIOSIS FACILITATOR towards the design of a common curriculum and learning approach on. Also, our project has identified different success case projects as SCALER one which will be used as basic and supporting information to the end-users and stakeholders of the INSIGHT project.